If you're looking to increase your presence online, there's only one thing left to do after dialing in that social media profile and reaching out to your contacts: build your own website. Sure, you could always direct people to that hard-to-find profile page in some random corner of the web, but if you want to make an outsized impact, you need your own website to really capitalize on each and every opportunity.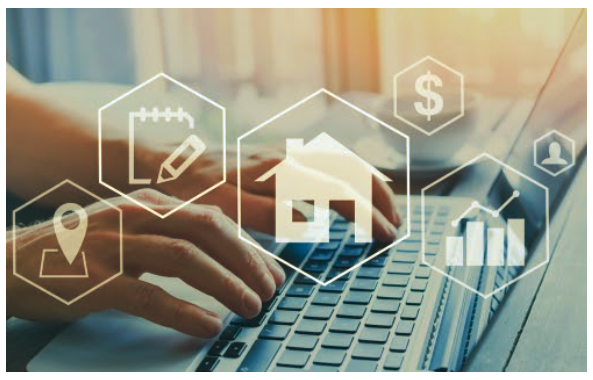 After all, a real estate website is not only an important part of any modern real estate business, it's also your home base online. Social media profiles only go so far, and Facebook, Instagram, LinkedIn and others can at any time change the terms of who you can reach and when, putting your entire network in jeopardy when you might need it most. You also can't export or take your network elsewhere, which means you'll be stuck with the platform even if you want to scale back or move on.
With a real estate website, you'll have the hub you need to fully build out your reach online. With one place that you can point everyone and all platforms back to, you'll be consolidating your efforts into an online property that you control, maximizing your efficiency and protecting the integrity of all that hard work.
Best Overall Real Estate Website Builder
No list of real estate websites would be complete without Placester. They're partnered with the National Association of Realtors, so you know their product speaks to the needs of those that work in the industry, and there's even a convenient discount for NAR members that can make this website builder an affordable option for just about anyone. 
With plans that start at $64 for NAR members ($100 for non-members), there are three tiers of real estate websites: the starter plan, the advanced plan, and the office builder plan. You can also save more if you pre-pay for the year, and a la carte options lets you customize your website with valuable add-ons such as their Open House Pro Premium app that can help you run open house events.
It all syncs with your existing CRM so you won't lose any information, and they'll even migrate your existing website to their platform for a fee. Templates are sleek and modern-looking, and provide plenty of customization options that work flawlessly on desktops and mobile devices. The best part is that their websites are IDX-ready so you can link the local MLS to your website.
Best Real Estate Website Plus CRM
For those in need of a comprehensive website and CRM option, Propertybase provides an all-in-one option to nurture leads and run a modern website, all from the same interface. With plenty of clean and customizable templates, you can have a fully featured website up and running in no time at all.
Pricing is a little steep at $399 a month, but for what you get, it's worth it, particularly if you're not using a CRM solution to help manage your leads and contacts (psst — you should!). Propertybase is also great at landing pages and lead generation since they acquired the real estate lead generation platform BoldLeads, which leverages social media to drive traffic. 
Like our previous real estate website builder, Placester, Propertybase is also IDX-ready, which means you can easily integrate local MLS information directly on your website.
Best Real Estate Website Builder for Searchers
If you're looking to provide valuable search functionality to your visitors, you need a real estate website builder with advanced tools. IDX Broker comes loaded with realtor-specific functionality with real flexibility and customization options. From spinning up lead generation strategies to enhancing your website with easy social media-based logins, you can build the website that your network wants, even down to the interface and how your site functions.
IDX Broker is based on WordPress, so you're also joining a huge community of independent website builders worldwide, but it does mean that you may need to hire or find someone that can help you get the most out of what IDX Broker brings to the table. With pricing that starts at $50 a month for the agent tier plan, even small teams ($70) and offices ($100) can get utility out of this convenient package.
More advanced features are also available if you want to jump up to the platinum or home tier, which unlocks items such as automatic market reports, advanced map and polygon searching, home valuation tools and more. At the highest home tier, you'll actually get an in-house rep that will develop and maintain your real estate website for you, which can be a good option for brokers that don't want the responsibility of managing their own web team.
With plenty of customization and clean and modern templates to put your best foot forward, IDX Broker enables you to be as aggressive in your lead capture strategies as you'd like — or you can elect to just capture leads, opting to capitalize on them later. 
Brought to you by Ready to Go Newsletters
Even with a great website, you still need an excuse to reach out periodically to keep your network engaged and to keep your name front of mind whenever it's time for anyone to buy or sell. With Ready to Go Newsletters, we'll provide you with ready-made newsletters that you can send out as is or edit to your heart's content. Make the content truly yours and see how newsletters can expand your business with minimal effort. Boost your real estate business today!