Let's face it…planning and posting for your business social media accounts can be a complete time-suck.
Instead of pushing away that persistent part of you that knows you need a more active social media presence, get organized and rely on tools that help you prepare and automate your social media tasks and posts.
All of these tools offer a free membership tier.
1)  Using an organizing tool like Trello to plan your calendar of your social media posts throughout the month. Trello also has __ templates that you can copy and make your own. You can grab this template and use it for your Monday through Sunday social media editorial calendar planning.
There's even a way to use a posting calendar on Trello to automate social media channel posting with Buffer: check it out here.
If you're curious about how Trello works (a Trello board is pictured below), here's a quick overview.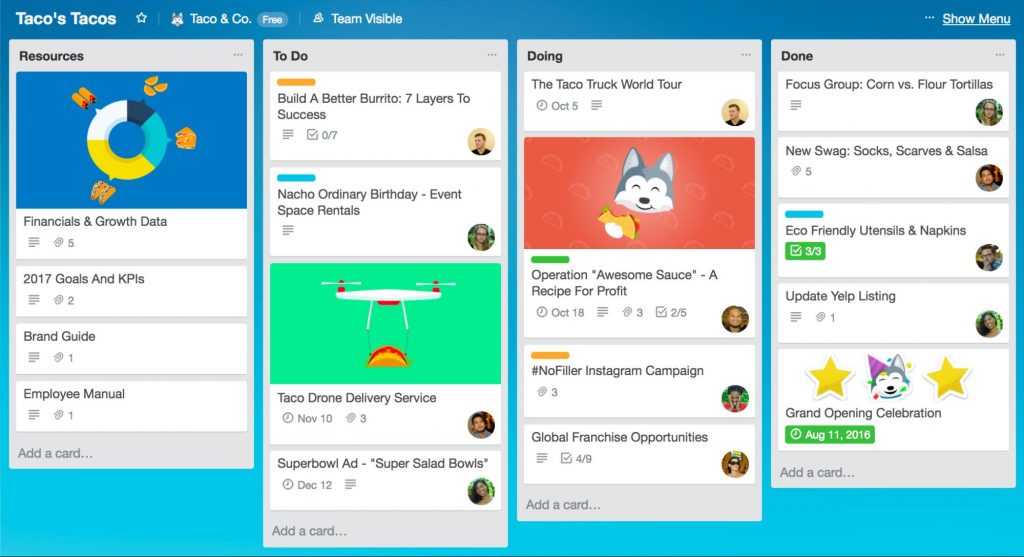 2)  Hootsuite has been a social media scheduling platform for ages and is designed to save you time by getting you organized. There's one dashboard to help you manage all your media, curate content, schedule posts and measure those results. It's a great one stop shop for all multiple social channels.
How Hootsuite Works
3)  Crowdfire even helps with curating your social content. This app essentially helps you create content, schedule and post across all of your social media platforms. An analytical tool that connects all of your accounts to determine a plan and how to help you grow.
Plus, they claim to be the "only social media management tool that provides image recommendations to curate shareable images for Instagram."
Watch the quick overview