Stay in front of them so they remember YOU when they need to buy or sell
Get free samples of these proven, content-filled real estate newsletters... plus free emails showing specific examples of how other real estate agents are using these newsletters to generate more business.
One of my earliest leads gets my newsletter and due to him I have sold multiple properties to his friends and the most recent was a 2 million dollar apartment building in a prestigious part of Fort Lauderdale.

Listen to Joan talk about her experience here.

Joan Hillegas

FL
YOU'LL BE PROUD TO SEND THESE PRINT AND EMAIL REAL ESTATE NEWSLETTERS
Print Format Newsletters

Templates complete with content that you can print and mail yourself (or ask us to print and mail for you). Edit them as much as you wish!

Email Format Newsletters

Ready-made emails you can change as much as you wish and send through our email distribution software.
Residential and Commercial

We've got you covered, whether you deal with residential or commercial real estate.

Written by Experts and Journalists

All our writers are in North America. They are either subject-matter experts or journalists. Our articles are edited by a former newspaper editor and then proofread to remove any errors.
Plenty of Templates

We give you 2- and 4-page print format templates, complete with content. Perfect for mailing in an envelope or without an envelope.

Hundreds of Extra Articles

Your newsletters come complete with content, but we also have seven years worth of expertly written articles to use in your newsletter or on your website.
[Curtis] started as a brand new, new agent - has never done real estate before. Using the newsletter, once a month to a subdivision, and within the first three months he had six listings out of that subdivision.

Listen to Barbie Riley talk about her experience here.

Curtis Riley

NC
SEND EMAIL NEWSLETTERS WITH JUST A FEW CLICKS
Access to Full Emailing Capabilties

Send your own messages, create your own designs – or use what we provide.

Spam Law Compliance

We comply with anti-spam best practices by adding an unsubscribe link and your mailing address to each email. Any emails that have unsubscribed or bounced will be automatically blocked.
Email Newsletter Delivery

We've partnered with Active Campaign to make the entire process easy and give you industry-leading delivery rates.

Email Tracking

You can see which active clients are opening emails, clicking on links or unsubscribing at any time.
KEEP IN TOUCH AND SAVE TIME WITH EXPERT PRINTING AND MAILING SERVICES
Optional Printing Service

We work with an excellent printer to provide an (optional) printing and mailing service. Ask us for pricing – we can beat most other printers. You can also print and mail the newsletters yourself – it's up to you.

Printing and Mailing Expertise

We can help develop economical and effective neighborhood mailings. Plus, we can advise you on cost-effective direct mail strategies.
My income has increased by 60%, partly as a result of the newsletter.

Listen to Sandra talk about her experience here.


Sandra Caton

CA
ADD LOCAL MARKET REAL ESTATE STATISTICS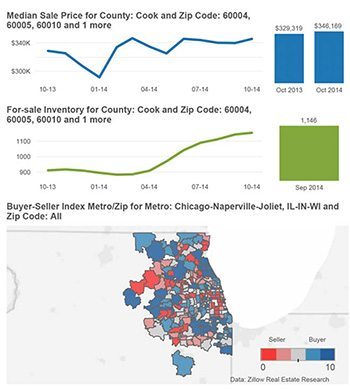 Choose one or more zip codes, a city or a county.
We'll provide median sales price, inventory, days on market and a market hotness index.
Statistics are from Realtor.com residential listings database and are subject to availability.
Available as an optional upgrade, but first 30 days are also free.
The ROI I attribute to the newsletters is a huge number. About $10,000 in hard costs... with a return of $145,000

.

Listen to David talk about his experience here.



David Kaseman

NE
EXTRA BONUSES TO HELP YOU SUCCEED
Special Bonus Reports

Share our reports written by experts to generate more leads, clients and listings and position yourself as the real estate authority in your area.

Response-Generating Devices

Get prospects to contact you directly with our proven response devices, including free reports, quizzes, home evaluation offers, referral generators, phone number and emails.
Collect Leads on Your Website

Stop wasting website visitors! Put a form on your website that will collect names and email addresses and then automatically add them to your newsletter database.

Put Articles on Your Website

Add one simple piece of code to your website for the latest real estate articles.
Post to Facebook and Twitter

We haven't forgotten about social media! You can post your email newsletters with one click to Facebook and Twitter.

Hundreds of Extra Articles

Your newsletters come complete with content, but we've got years' worth of articles to choose from in our archives. Use them in your newsletter…or even on your website.
From sending out just my first newsletter I picked up 4 new clients and will earn somewhere around $10,000 to $15,000 in commissions.

Vince Graves

OH
I'm falling in love with you.  You guys are the best.  So much easier to work with than my last email provider.

Jim Fischer

WI
HELP BY PHONE AND EMAIL WITH YOUR OWN DEDICATED ACCOUNT MANAGERS
Help When You Need It

Some people take your money and ignore you. Mayna, our customer support manager, loves helping people with their newsletters. Call her and see – she's on extension 2!

You're 100% in Control

You can send your newsletter when you want to – not on some fixed schedule. Plus, you can send as many or as few newsletters as you want. After all, it's your newslett
It Really Is Ready to Go!

Your newsletter comes personalized with your contact info, logo – even your headshot, if you want it. That means you can send it right away – and then get back to what you do best: selling houses!

No Setup Fee

We don't believe in charging you money to set up your newsletter. After all, isn't setting up part of the service?
I am a bit older and perhaps slower.... than most Millennials and the High-Technicals. Being apprehensive about joining this fine organization...I put it off for several months. The mistake was mine as I found out upon joining a few days ago these folks are supreme... Especially Mayna DiChiara. She has worked with me for well over my allotted time and has been diligent in making sure I am not spinning in wind. Mayna has given me some excellent and earnest help and even though I have not sent my first publication yet I am excited because I can readily see the benefits this will add to my business immediately.

Raymond Evans

CA