Want to up your game on social media in 2020? Then it's important to know what trends will matter most this year.
While there is no shortage of platforms where you could be investing your time, it all comes back to your audience.
Are you getting in front of them where they're spending their time? What matters to them most?
These are the questions we all need answers to – and these answers seem to change every year. But here's an infographic of what some of the top social media service providers and gurus feel will be big trends for 2020.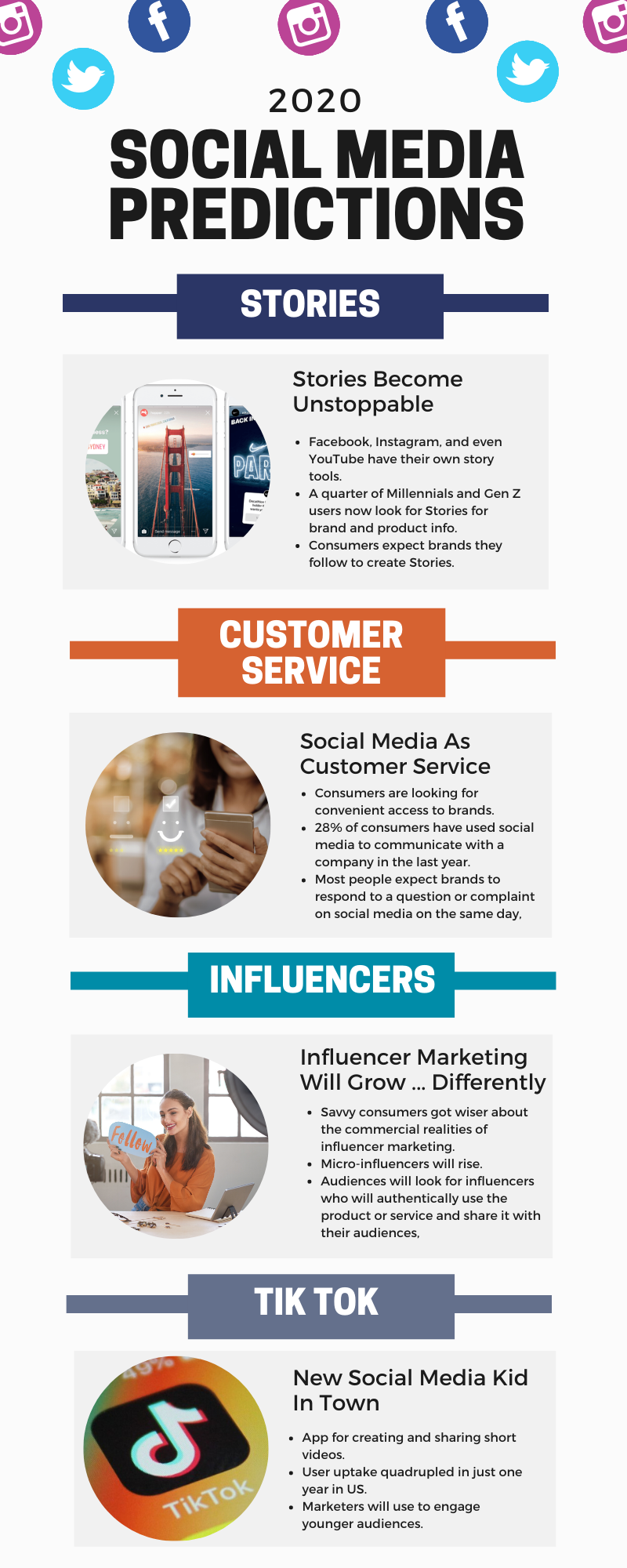 This infographic was created using data from these sources: