"Attract 3 Times as Many RED HOT Leads From Facebook and Your Website… Without Spending an Extra Penny on Advertising"
With Our Exclusive 3 Step Done-For-You
Lead Generation & Follow-up System
You can probably guess what most of our clients tell us.
"I want more leads… and I want more listings."
But in most cases, they don't have the systems and the structure in place to make that happen.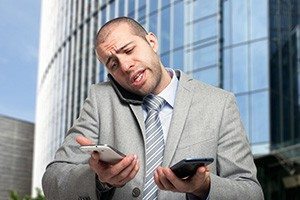 They might have a Facebook page… but they don't have time to post to it.
They probably have a website… but the fact is, most real estate websites are almost useless – because they weren't designed to collect leads.
And… even when leads are collected, most agents simply don't have the time to follow up effectively.
After all, you're busy and there are just too many moving parts to keep on top of everything.
The trouble is, that means you're leaving thousands of dollars on the table – every month.
Now... we've solved that problem with our 3-step done-for-you lead generation and follow-up system
Here's what you get.
First, you'll get completely done-for-you Facebook posts to keep in touch with your leads and clients… every weekday.
Second, we will build you a mini-website with pages that will get 3 times as many people to contact you with their email address.
And third, you get automatic follow-up, thanks to pre-written messages that keep you top of mind for an entire month so that when they're ready, you're the one they will call first.
Here's the skinny on everything you'll get.
Did you know that they average American spends 20 hours every month on Facebook, and there are 181 million Facebook users in North America?
Now you can reach them...
automatically...
with our done-for-you Facebook posts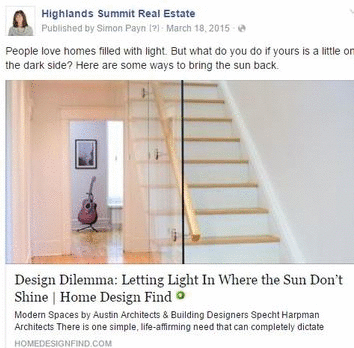 Every weekday we will post an interesting, clickable post to your Facebook page. This isn't the usual garbage…. this is content that people will want to read and share.
Then… when they click through to read the article, they'll have an opportunity to go back to your mini-website and give you their email address.
So you can keep in touch with them two ways!
It's all completely done for you (and you can preview the posts the day before they are published.)
We will even put a "subscribe" link on your Facebook page… yet another way to collect leads.
And, if you don't have a page for your real estate business yet, we will set one up for you – completely free of charge.
So… now you have an interesting, active Facebook page
– without lifting a finger!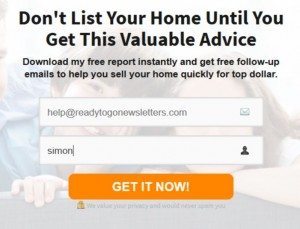 Next, you'll get a website that actually works to bring you leads.
The fact is, most real estate websites perform badly.
According to real estate agents who track these things, only 3% of people who come to their websites contact the agent. ("The Bottom Line on Online Leads" - Inman).
The sad fact is that for every 100 people who come to your website, 97 leave without doing anything – and likely go to one of your competitors!
That's a huge waste of your precious marketing dollars.
So what's the answer?
Lead capture websites can triple (or more) the number of people who get in touch with you.
Indeed, the top performers capture more than 10% of the visitors who come to their pages. (Research by Wordstream). That's three times the norm!
Your dedicated lead capture website
will collect more leads
so you win more listings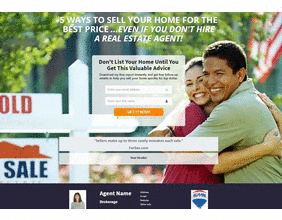 Here's what you get…
A bold offer that encourages people to give you their contact information (most real estate websites don't have any offer… so people just hit the back button)
A website that follows the "Golden Glove" (TM) methodology for hyper-effective marketing
All the information they need is above the fold – no scrolling – so you capture the greatest number of leads
Simple forms make it easy for them to give you their contact information
Dedicated pages to attract buyers and sellers
Pages work on smartphones as well as regular computers
Leads are sent relevant, interesting information within 5 minutes that positions you as the go-to expert (Research By Inside Sales has shown 35% to 50% of leads go to the person who responds first while the average agent has a response time of 15 hours).
Leads are sent – completely automatically - at least 10 interesting, relevant messages that encourage them to contact you
All the leads are put into your newsletter contact database so you can keep in touch with them over the long term
An About Us page will help them learn about you
A Privacy Policy to comply with Google Adwords and Facebook terms and conditions
As well as these landing pages, you'll get "call to action" buttons you can put on your main website. We'll even add them to your email newsletter to make it even more effective.
You get a top-performing website that will transform your lead conversion… leading to more listings and more buyer clients.
Automatic follow-up makes your phone ring...
turns cold leads into red-hot leads who will call you when they are ready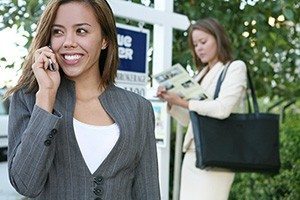 Here's an interesting fact: 35-50% of clients go to the person who responds first. (Research by Inside Sales).  
And yet… the average response time by real estate agents is over 15 hours! (WAV Group)
Couple that with the fact that 7 out of 10 homeowners interview only one agent (NAR 2015 Profile of Homebuyers and Sellers)…
…And one thing is very clear:
Fast, long-term follow-up will win you more clients...
because you beat every other agent to the best leads!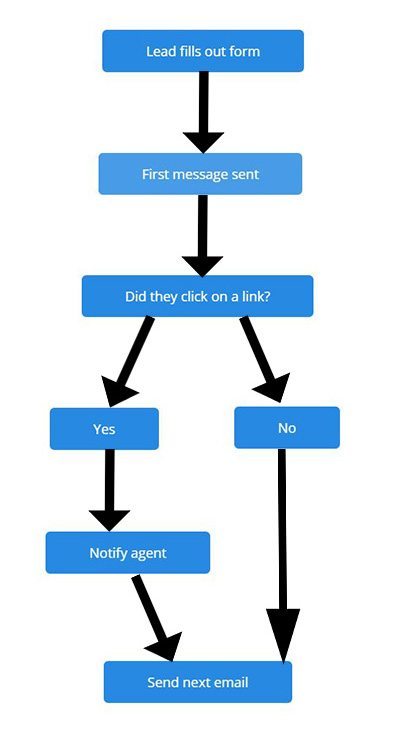 The trouble is, following up on leads takes time.
And you're already busy.
That's why you need a system that automatically follows up with your leads, nurturing them with interesting, relevant information…. and encouraging them to contact you when the time is right.
With our real estate drip campaigns, leads will get sent… completely automatically… messages that meet their needs – whether they are buyers or sellers.
Written together with an email marketing expert, these messages are designed to encourage response.
Your emails will put your name front and center, so that when your prospect is ready to move forward, they will contact you first.
Here's what you get:
Series of 10 messages for buyer prospects that position you as the obvious choice
Series of 10 messages for seller prospects that helps prove you can sell their homes quickly
Prospects are sent the first message within 5 minutes!
Automatic notifications to your inbox when a prospect clicks on a link in an email (so you can see who are your most active leads)
Emails that encourage response – so you can get into a dialog with your hottest leads
Stay in touch with leads every few days for almost a month… automatically
Option to edit and add to the messages
All leads go into your main database so you can continue to send them newsletters in the months and years ahead
You'll get leads who respect you as an expert agent and who respond to you when they're ready to act… while you sit back and do what you do best… list and show homes.
You can try everything for free for the first month
We will start posting to your Facebook page daily (and set one up for you if you don't have one!)
We will set up your personalized mini-website
We will create your automatic emails
We will add "call to action" buttons to your email newsletters
Plus, you'll still get our print and email monthly customer newsletters.
All for no charge for 30 days.
Then just $100 extra per month after that. (Call us for discounted annual pricing).
"Golden Glove" is a trademark of Psy-Tech and My Marketing Coach LLC.